Meka Classic Engine Parts Presents:
Model A Cast Iron 5 Main Engine Block, Crank and Rods Kit by Terry Burtz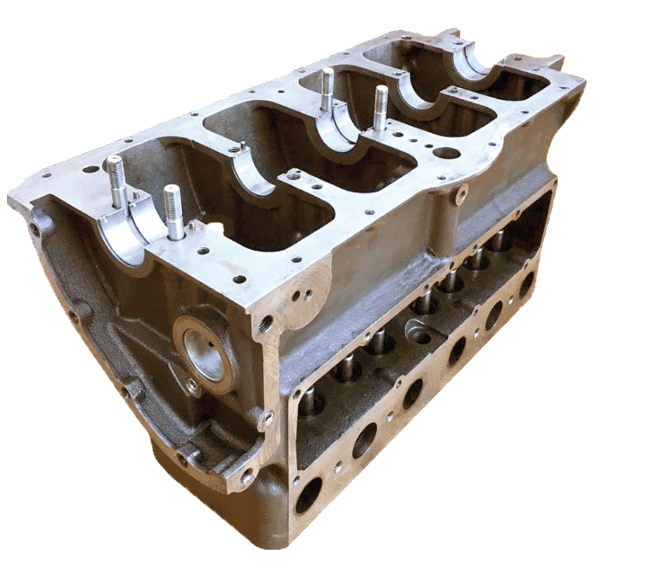 5 Main Bearing Crankshaft Construction

Oil Pressure System

New Casted Blocks

Identical in appearance to the original Model A

Better strength and durability
"We ran it continuously at 3100 RPM (75 MPH) for 6 hours, and nothing broke."
The Burtz Model A Engine Kit is a newly engineered and manufactured kit of parts designed to replace the frail original Ford Model A engine components that will break if driven hard.
The new Block, Crackshaft and Connecting Rods are re-engineered for strength and durability and manufactured in a modern factory that supplies OEM engine parts to many manufacturers. The kit's external appearance once installed, is identical in appearance to the original Model A Engine. All new machined interfaces for attaching parts are a match to original interfaces.
Click here if you want to contact us for more information about the Burtz Engine.